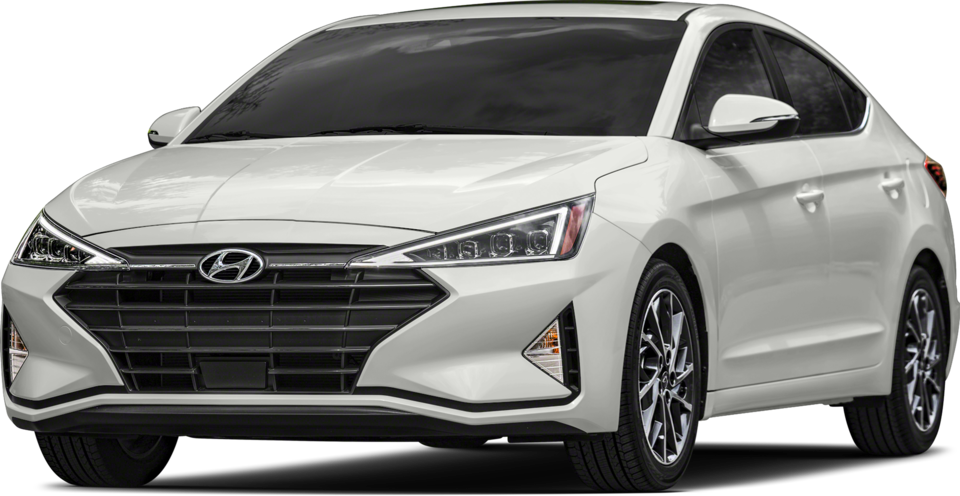 If you have been eager to get your hands on a new 2019 Hyundai model near Utica or Manlius, Carbone Hyundai is your place to start shopping for your new Hyundai SUV or car. Ranging from compact cars that are sporty and versatile to stunning sedans and various sizes of SUVs, the 2019 Hyundai series has a broad range of body styles and models complete for a variety of driving requirements. Is it technology that you want surrounding you in a new car? Or, is it plenty of space for cargo that you want included in a new SUV? Shop our new Hyundai vehicles at our Hyundai dealership, and take a Hyundai for a test drive.
What Models Can I Find in the 2019 Model Year Lineup?
The collection of 2019 Hyundai cars and SUVs is vast. When exploring the selection of cars and SUVs, the 2019 arrangement consists of the:
2019 Hyundai Elantra: The 2019 Hyundai Elantra has a refreshed take to its style with a new hood, trunk, and more; and there is a lot of tech inside.
2019 Hyundai Accent: If you want to enjoy your ride in a compact car with a lot of high-tech amenities, the 2019 Hyundai Accent has an offered 7-inch touchscreen, and a strong set of features standard like a Tire Pressure Monitoring System and Bluetooth®.
2019 Hyundai Ioniq Hybrid: Do you want to enjoy the forward-thinking performances of Hyundai? The 2019 Hyundai Ioniq Hybrid has a performance comprised of a 1.6-liter 4-cylinder engine, Interior-Permanent Magnet Synchronous Motor, and lithium-ion polymer battery.
2019 Hyundai Ioniq Plug-in Hybrid: If innovation enthralls you, the efficiency and performance of the 2019 Hyundai Ioniq Plug-in Hybrid may be perfect if you want the benefits of driving a gas car and electric.
2019 Hyundai Ioniq Electric: Purely electric, the 2019 Hyundai Ioniq Electric delivers easy charging and advanced technology.
2019 Hyundai Sonata: When sedan shopping, a popular choice of yours may be the 2019 Hyundai Sonata. With 185 Horsepower offered standard and safety features equipped with the sedan like Blind Spot Detection and Lane Change Assist, it is a real gem.
2019 Hyundai Veloster: If you want something easy to drive, with a thrilling performance and unique style, a 2019 Hyundai Veloster has a showstopping 3-door, hatchback style. There is also the 2019 Hyundai Veloster N that can get your adrenaline racing with its performance.
2019 Hyundai Kona: For adventures, the 2019 Hyundai Kona can be perfect with its available All-Wheel Drive and standard 60/40 split seatback.
2019 Hyundai Santa Fe: If you want an advanced SUV, the 2019 Hyundai Santa Fe can fill that requirement. The Hyundai Santa Fe seats five and offers HTRAC All Wheel Drive, as well as has a lengthy series of safety features standard such as Safe Exit Assist and Driver Attention Warning.
2019 Hyundai Santa Fe XL: If you were a fan of what the formerly known Hyundai Santa Fe offered, wait until you see the 2019 Hyundai Santa Fe XL. There are seats for seven passengers, as well as a 3rd-row that is 50/50 split-folding. You can also add features like the available heated and ventilated front seats.
2019 Hyundai Tucson: Are you into modern looking SUVs? The 2019 Hyundai Tucson has a redesign that's strikingly trendy, and there are various features available like a 2nd-row USB power outlet and Surround View Monitor.
After meeting some of what the 2019 year offers for Hyundai vehicles, do you know which model you see yourself leasing or buying near Oneida, NY? Explore new Hyundai specials and shop with Hyundai Shopper Assurance near Rome, NY, today!